If you are in the market for a best trumpet, you may be overwhelmed with all of the choices available. Your trumpet preference may be determined by your skill level, or your budget may be limited to a certain range.
If you are just beginning, or if you are shopping on behalf of your young student trumpeter, it may become more confusing.
Everything you need to know about purchasing the best trumpet for your individual circumstances can be found right here.
Basically, this guide will tell you:
The basic principles of choosing the right trumpet, besides "Our Top Picks In 2016"
The benefit-based trumpet reviews of trumpets we think worth our attentions devided by skill level: student, intermediate, professional. (Note: we'll not bother mentioning the less-quality trumpets like other sites).
Our Top Recommended Trumpet Comparison Chart
Best Student Trumpets
[wpsm_titlebox title="Etude ETR-100″ style="3″]

The Etude ETR-100 offers a generous bore that allows beginners to play more easily while learning to form notes more accurately.
The unit's red brass lead pipe allows for effortless tone production and amazing projection. This makes the instrument versatile enough for performing on stage or in a marching band.
The Etude ETR-100 is built solidly from quality materials, making it as durable as more expensive and advanced models. It is able to resist corrosion even when not cleaned for some time, a habit that is more common among amateur players.
The unit is built to be comfortable for players with smaller hands as it features a first-valve thumb saddle and adjustable third-valve finger ring.
The added comfort ensures players will be able to devote more attention to improving playing skills. It comes with a hard shell case to protect it while being transported to practice or stuffed in a locker.
[/wpsm_titlebox]
[wpsm_titlebox title="Getzen 390 Series" style="3″]


Getzen 300 Series Trumpets have a history as reliable instruments for beginning players. Though they are entry-level trumpets they are much more superior than what many manufacturers create as student instruments. While they are more expensive than some models, they have a performance worthy of their price.
The Getzen 390 is free-blowing, easy to learn, responsive and durable. It features nickel silver inside slide tubing along with seamless hand-spun bells.
The rims are reinforced with wire to make them even stronger. The mouth pipe is also made with nickel silver to resist corrosion along with nickel silver pistons.
This trumpet is built with the beginner in mind while offering superb quality beyond a beginner's instrument. Its valves are fluid and durable, and it offers an excellent grip for comfort.
While it may not be a replacement or substitute for those used to professional-level trumpets, it certainly fulfills the needs of the amateur musician.
[wpsm_button color="orange" size="medium" link="http://www.trumpethub.com/getzen-300-series-trumpet-review/" icon="thumbs-up" target="_blank"]Check out our complete guide![/wpsm_button] [/wpsm_titlebox]
[wpsm_titlebox title="LJ Hutchen Student Trumpet" style="3″]

LJ Hutchen trumpets allow budding musicians to learn without enduring the hassles that come with more poorly-designed instruments.
They are made from the best materials and are put through rigorous testing to ensure only the best quality trumpets are released for sale.
The LJ Hutchen Student Trumpet is a top seller. In addition to its affordable price the model gives smooth valve action along with an excellent tone, making it ideal for new players. It comes with a plush-lined hard case and valve oil included.
It also features a braced tuning slide to help maintain alignment, stainless steel valves to prevent corrosion and allow for consistent performance ability and a clear lacquer finish with a rose brass lead pipe and bell for a clear and full tone. The professional bell and bore size allow for perfect sound, intonation and resonance.
[/wpsm_titlebox] [wpsm_titlebox title="Yamaha YTR-2335″ style="3″]

The Yamaha YTR-2335 offers many features typically found only on a professional instrument. The bell style and bore size contribute to its exceptional quality including its sound. This trumpet is known for its sound quality and consistency that rivals that of many higher-level instruments.
The YTR-2335 offers a bright sound and maintains impressive tone quality in the lower and upper registers while remaining easy to blow.
Many users think of the YTR-2335 as a beginner trumpet that plays as well as more professional models. In addition to its sound the model is very durable with free-flowing valves that maintain fluidity even when not regularly oiled.
The fit between the valve casings and pistons after honing prevents air leakage. The pressure-formed round tubing reduces turbulence and creates a smoother flow of air for reduced resistance and excellent scale.
The unit's laser-fused bell is virtually seamless and allows for even and continuous vibrations. The YTR-2335 also features a first-valve sliding thumb hook for better intonation as well as nickel silver stress points that increase durability.
[wpsm_button color="orange" size="medium" link="http://www.trumpethub.com/yamaha-ytr-2335-student-trumpet-review/" icon="thumbs-up" target="_blank"]Check out our complete guide![/wpsm_button] [/wpsm_titlebox]
[wpsm_titlebox title="Allora AATR-101″ style="3″]

The Allora AATR-101 is an affordable trumpet model that is easy to learn with and simple to play. The trumpet's large bore assists with playability and its red brass lead pipe keeps the tone warm and centered.
Such qualities are rare in a low-priced student trumpet. The red brass in the bell and lead pipe also make the model more pleasant esthetically. The AATR-101 features Monel valves that are stronger than steel and feature incredible resistance to corrosion.
The trumpet plays well right out of the box with a bright and clear sound from lower to higher registers. It features a first-valve thumb saddle as well as a third-valve fixed finger ring. Both offer a more secure grip for beginning players.
The AATR-101 comes with a 7C mouthpiece and a molded case for protection, and it is available in a lacquer (rose, brass and nickel mix) or silver finish.
[/wpsm_titlebox]
Best Intermediate Trumpets
[wpsm_titlebox title="King 2055 Silver Flair" style="3″]

The King 2055 Silver Flair is a top-of-the-line trumpet that rivals competition from some of the best music brands around. The most frequent praise of this model involves its sound and appearance.
It is a quality instrument with smooth and rich tone. It provides an excellent sound while also being easy to play. Users also appreciate its appearance as it has a silver-plate finish.
One of the King 2055 Silver Flair's best features is its bore size. It features a larger bore than most other trumpets at .462 inches. This allows for easier blowing and better control.
The trumpet can reach higher volumes while still maintaining clarity due to its superior bore size. The thumb trigger on the first valve is located conveniently and provides for simple intonation adjustment.
Another highlight of this model is its include carrying case. The black King case is made of wood and provides a felt cover for added protection and maintenance. It also includes lots of extra space for storing trumpet accessories.
The King 2055 is also a versatile instrument capable of playing various styles. This versatility, along with its bright sound and effortless control, makes it an ideal choice for developing players.
[/wpsm_titlebox]
[wpsm_titlebox title="Conn 52BSP CONNstellation" style="3″]

The Conn 52BSP CONNstellation is known for its rich and dark sound. Its large bore makes playing much easier while enhancing intonation and resonance. The Conn 52BSP is designed to meet the needs of more experienced players that need a more professional sound and experience than those made for beginning musicians.
Its reverse lead pipe and single radius tuning slide make the horn open and free-blowing. Its Modular Valve Weight system allows for improved slotting and horn customization.
The Conn 52BSP also features a silver plate finish that provides a controlled and bright sound, and it features Monel pistons that are fluid and responsive. Its yellow brass bell is seamless for better control and projection.
Changing notes is clean and quick due to the trumpet's heavy top caps and short throwing pistons. It is a quality instrument that will likely exceed expectations for those not needing the most advanced equipment.
The Conn 52BSP is powerful enough for a challenging performance, but it is also simple enough to operate quickly when necessary.
Some users do find a problem with the included carrying case. It fits a bit tightly around the trumpet and lacks additional storage space. Luckily, this problem does not affect the functionality of the instrument when in use.
[/wpsm_titlebox]
[wpsm_titlebox title="Yamaha YTR-4335GS" style="3″]

The Yamaha YTR-4335GS offers a number of professional features that make it perfect for developing students. The quality silver plating creates a rich tone that is soft enough for slight and subtle expression.
This tone is also produced by its gold-brass bell that also offers accurate intonation. Its Monel pistons provide quick and consistent valve action and the inner bore tapers to offer all the necessary volume, color and response needed in an ensemble or solo performance.
The Yamaha YTR-4335GS is a durable horn with smooth valves that allow for flawless and expressive play. The trumpet allows for full range control with impressive intonation in upper and lower registers.
The bore size makes it one of the more free-blowing trumpets for improving players.
Additional features include its main tuning slide brace, first-valve slide thumb hook, 4-7/8-inch gold brass bell and an included storage case. The model also comes standard with a 5-year warranty.
The Yamaha intermediate trumpet makes an affordable choice for those that need professional sound but are not able to splurge on more advanced models.
[/wpsm_titlebox] [wpsm_titlebox title="Bach TR200″ style="3″]

The Bach TR200 trumpet is a popular intermediate-level trumpet featuring a two-piece bell reinforced with rim wire, and Monel pistons with two-point nylon valve guides.
Its Stradivarius-style valve casing offers smoother action. It has a first-valve sliding thumb hook along with an adjustable third-valve sliding finger ring and stop mechanism.
Other features include its enclosed bronze barrel-shaped valve springs, two water keys, an engraved bell and nickel silver tuning receivers. It has a silver-plated finish and comes with a wooden shell case and a genuine 7C mouthpiece.
Its heavier feel provides an enhanced tone and is appropriate for those with more experience handling a trumpet. It is a great choice for those advancing while still learning.
The main complaint received from users of this model is its difficulty in mastering. It can be difficult to use in its upper register, and this may require more practice over time.
This Bach intermediate trumpet is versatile enough to be used gently in a concert hall or powerfully in a marching band. It is well-known for its strong projection, excellent tone and quick response. It is a superb choice for those serious about taking their skills to the next level.
[/wpsm_titlebox] [wpsm_titlebox title="Getzen 590-S Capri" style="3″]

The Getzen 590-S is a perfect trumpet for the developing student that seeks a more professional sound. The Getzen 590-S Capri offers amazing sound quality, and it is just as effective for jazz performance as it would be for a marching band. It produces a bright sound that plays well in all registers.
It offers an array of impressive features including its hand-lapped inside slide tubing and nickel-plated nickel silver pistons.
The hand-lapped inside slide tubing helps minimize air leakage, and the nickel plated pistons allow for faster playing and instrument longevity. The lead pipe is also nickel silver and is highly resistant to corrosion.
The Amado water keys make for a freer blowing experience than typical water keys, but some users report that the Amado keys need to be oiled more frequently.
Depending on the player, this issue may be worth the effort considering the benefits of the Amado keys. Another issue of the 590-S Capri is its light weight. If dropped or handled inappropriately, the bell of the instrument may be likely to bend, so it may not be a good choice for less experienced players.
[/wpsm_titlebox]
Best Professional Trumpets
[wpsm_titlebox title="Bach Stradivarius 180S Series" style="3″]

The Bach Stradivarius is the most respected trumpet available, and it is seen as the crème de la crème for players of this instrument.
In concert halls the world over, one can expect to see the most skilled professionals playing the Stradivarius. Its quality is found in its color and depth along with the even intonation and quick response it provides.
Its bell produces a warm sound that is versatile enough for a variety of performance settings, and its bore produces a full sound without much effort. The design of its lead pipe minimizes resistance to center tone production.
The industry standard trumpet has a durability that maintains for decades, so it is often chosen as a lifetime trumpet once one's skill level requires an instrument of this caliber. It offers a truly rich sound and it is easy to use on top of its features and capabilities.
The Bach Stradivarius provides a brilliant, warm and full sound that makes performance more simple for those with proper experience. Its tone, valve smoothness and ease-of-use allow it to outperform even the top trumpet models.
[/wpsm_titlebox]
[wpsm_titlebox title="Getzen 900S Eterna" style="3″]

The Getzen Eterna 900 was introduced in the 1960s and became the brand's most popular professional-level trumpet. Over time Getzen upgraded and made slight changes to the model, but many musicians admired the style of the original form.
Responding to user requests, Getzen created the 900 Eterna Classic. This model provides the same free blowing capability and amazing intonation as the original variety.
Great for serious amateurs and professionals, the Getzen 900S Eterna offers beautiful and clear sound quality in a number of musical settings.
Players can easily achieve a rich and centered tone with full range control. The bright sound is coupled with a durability that will keep up for years to come. Its nickel-plated valves are fluid and quick and its tuning slides are smooth as well.
Other features include a nickel silver mouthpiece, a yellow brass bell, a first-valve saddle and an adjustable third-valve slide ring. The Getzen 900S Eterna is one of the most affordable trumpets in its class while still offering professional quality.
[/wpsm_titlebox]
[wpsm_titlebox title="Yamaha YTR-8310Z Bobby Shew" style="3″]

The Yamaha YTR-8310Z is a trumpet made with the guidance of legendary trumpet player Bobby Shew. As a versatile player, Shew was in search of an instrument that could meet his own needs as well as those of fellow versatile players.
The ideal trumpet would be one that could handle powerful pieces as well as soft and mellow performances. From the collaboration between Bobby Shew and Yamaha a professional trumpet that plays well for nearly any situation or venue was born.
There are numerous features that make the Yamaha YTR-8310Z stand out. Its light design makes it easy to maneuver and its unique bell aids in sound production. The one-piece, laser-fused bell features a large flare along with a larger bore tuning slide.
This allows the player to produce bigger and warmer sound without much effort. The hand-lapped slide facilitate smoother air flow for enhanced intonation and response while the drawn gold-brass lead pipe provides superior projection and proper resistance.
The YTR-8310Z features Monel pistons that are much more resistant to corrosion while retaining a precise fir and smooth action for years.
[/wpsm_titlebox]
[wpsm_titlebox title="Kanstul 1000″ style="3″]

The Kanstul 1000 Series model trumpets closely resemble the famous Chicago Benge trumpets created many years ago. Also known as the Kanstul Chicago trumpet, the Kanstul 1000 Series is appreciated for its powerful projection while maintaining a brilliance and warmth to its textured tone.
It also plays very well in its higher range while providing enough resistance without being difficult to master. As a professional trumpet the 1000 Series features hand-lapped valve pistons. Having the valves worked by hand helps to smooth surfaces that reduce the chances of air leakage.
The 1000 Series features the Model 1000, Model 1001 and Model 1070. The Model 1000 is a versatile trumpet with a .460-inch bore. The more popular Model 1001 features a .464-inch bore that stays open all the way to the upper register.
The .020-inch bell offers a rich sound without being too bright, and it can be easily colored by the player. It is also versatile enough to be used for classic ensemble sound as well as more commercial play.
The Model 1070 has a larger .470-inch bore with a light, bright and responsive bell. This makes it better for larger louder ensembles.
[/wpsm_titlebox] [wpsm_titlebox title="Yamaha YTR-8335RGS Xeno" style="3″]

The Yamaha YTR-8335RGS Xeno has a sound quality that it unmatched, and that is one of many reasons why it is one of the most popular trumpets on the market. It is commonly hailed as one of the most sought-after trumpets for those planning to advance to professional play. The Xeno provides smooth playing along with highly-responsive action.
Features of the Yamaha Xeno include Monel pistons that resist corrosion and a heavy mouthpiece that helps even out the trumpet's tone.
The one-piece hand-hammered bells enhances projection, uniformity and balanced resonance. Its reverse lead pipe allows free flow of air for smooth playing, and the tubing is perfectly round for perfect intonation and reduced resistance.
Many players will find that the Xeno is much easier to play compared to less advanced models. Because the trumpet makes playing so easy, tone and style can be easily improved.
The Xeno can be used for a range of performance styles, including classical ensemble, church work, jazz bands and more. This model is one of the more expensive trumpets due to its prestige and quality.
[wpsm_button color="orange" size="medium" link="http://www.trumpethub.com/yamaha-xeno-trumpet-ytr-8335rgs-review/" icon="thumbs-up" target="_blank"]Check out our complete guide![/wpsm_button] [/wpsm_titlebox]
What is a Trumpet?
If you are seeking to buy a new trumpet, chances are you are acquainted with them in the general sense. You may not know the ins and outs of the trumpet even though you are familiar with the instrument.
If you want to constantly improve your skill, you should learn about them fully to gain a better understanding.
A trumpet is an instrument in the highest register of the brass family, and it is one of the oldest instruments in recorded history.
The trumpet is played by closing the lips, blowing air into the mouthpiece and creating a buzzing sound that creates a wave of vibration in the instrument's air column.
They are normally made of brass tubing bent twice into an elongated shape. There are many varieties of this instrument, and the most common is pitched in B and features three piston or rotary valves.
A player that performs with the trumpet is commonly known as a trumpeter. The best trumpets are used by professional trumpet players, but there are types for all skill levels.
Types of Trumpets for Every Skill Level
Student trumpets are built to cover the basic needs of young or beginner players. They are made to be easy to master as well as strong.Many beginners are still quite young, so these trumpets need to be sturdy enough to endure the dents or bumps they are likely to face.
Intermediate instruments are made for serious amateurs and developing players. They offer less durability in exchange for enhanced tone.
Professional trumpets can also be purchased for developing players that may not yet be professionals. These are the highest quality instruments available, and they are meant for those that need this type of functionality and sound in their endeavors.
In general, a beginner's trumpet is one of many mass-produced instruments crafted by machines. They are made with more manufacturing compromises in order to reduce cost. Professional instruments are made in smaller quantity with more specialized components, and they often feature parts shaped by hand.
As the player develops, beginner's trumpets will eventually limit their ability to advance, but pro trumpets are made to meet demands of highly-skilled players. They are made from better quality materials and are put through more rigorous quality testing.
Professional-quality trumpets can be quite expensive, so it is wise to only upgrade to one if you are certain it is worth the investment for you or your child. A number of factors should come into consideration when deciding if it is time to invest:
How often does the player practice? If the trumpeter is not that enthusiastic about improving, it is probably not worth the effort to buy an advanced instrument.
Is the current instrument well taken care of? If you or your student trumpeter cannot dedicate enough effort toward keeping the instrument in good shape, it is probably not the time to invest in a more expensive model. If you need to replace the one you have in this situation, you should stay within the same skill and price level.
Will it be used in a marching band? Trumpets on the marching field are much more susceptible to damage, so it is best not to use the most professional models for this purpose at least until college.
Does the player have a genuine interest to play for years to come? For younger players, their interest in the instrument may not go beyond high school band. Others desire to play in college or professionally. Even those that take up the trumpet later in adulthood may desire to take their skill to the highest levels. For those that eventually lose interest there is no need to invest in advanced instruments.
During skill development a dedicated trumpet player will become hindered without a more advanced instrument. No matter the age, if the player is gifted and dedicated to playing he or she should have access to a professional trumpet as soon as needed.
Factors To Consider When Buying a Trumpet
There are numerous factors to consider when finding a trumpet for sale. The following are some of the most important.
Sound

The trumpet should be able to play well at all dynamic levels. The specific timbre of the trumpet can be a matter of personal preference. Some players like a more bright and jazzy sound while others prefer a darker and bigger orchestral sound.
Intonation

The intonation should be consistent, and there should be no unusually sharp or flat tones or notes that sound more dull or bright in comparison to the rest.
Ease of Use

The tougher registers should be free-blowing without feeling pinched, and the trumpet should project easily without excessive effort.
Mechanics

The best trumpet brands create instruments with smooth valves with first- and third-valve rings or triggers for tuning adjustments. There should also be a stopper to prevent the third-valve slide from falling out.
Finish

Aside from their brass base, most trumpet models are available with an additional finish. A lacquer finish is sprayed and baked on to the trumpet. It adds a darker sound. A silver-plating finish is applied by electroplating and brightens the sound slightly. The finish of silver trumpets is more durable than a lacquer finish. A gold plating darkens the sound slightly. It is only found on professional trumpets.
Price

The price of the instrument will often reflect its quality. While quality instruments can be found in the intermediate price ranges, those with higher prices tend to offer the best playing experience.
Finding the Best Trumpet for Your Particular Needs
When picking the right trumpet you must consider the player's unique circumstances. Amateur players need an instrument that they can master while improving. The YTR-2335 is a Yamaha student trumpet that performs well while also being able to handle marching band activity.
The best intermediate trumpet will help the player progress slowly with better quality. The Getzen 590 Capri provides great sound quality and Amado water keys for free blowing.
Most players and teachers agree upon the Bach 180S37 Stradivarius as the best professional trumpet available. It suits every style from the orchestra to the jazz ensemble.
[wpsm_video schema="yes" title ="How to choose the right trumpet " description =""]https://www.youtube.com/watch?v=Da71wAwb_8Y[/wpsm_video]
Best Trumpet Brands
Bach
Bach is known for producing the most professionally-played trumpet on the market, the 180S37 Stradivarius. Other models include the Bach TR200 and Bach LR180S37.
The TR200 features the same classic quality features as top-of-the-line instruments along with its Stradivarius-style brass valve casing.
Conn
Conn offers a range of trumpets for intermediate to advanced skill levels. The Conn 52BSP CONN stellation produces a rich dark sound and features a large bore for enhanced tone and resonance.
It is a powerful instrument that is simple to master. The Vintage One is also a quality trumpet that offers modern convenience with classic performance.
Getzen
Getzen produces quality instruments for serious players, and the 590-S Capri is an intermediate trumpet with space for versatility. The 900S Eterna is a remake of the classic form with the same tone quality and blowing ability.
The 3050 Custom Series is designed for individual play, and it is a great choice for dedicated high school and collegiate players. It provides a brilliant tone with appropriate resistance and exceptional intonation.
Kanstul
Kanstul trumpets are known for their dark tone production and heavy build. The 1000 Series is a reproduction of the classic Elden Benge trumpets. It is a versatile model that produces full sounds in the middle and brighter tones in its higher register. The 700 Series is an inexpensive horn with capabilities of a professional model.
Schilke
Schilke's most popular trumpet is the lightweight B series. They are known for being very responsive with a brilliant sound and impressive intonation. The B series trumpets are very well-made with hand fitting and adjustments.
In comparison to other brands they provide some of the best quality in terms of dollars spent. The Schilke B1 features a medium-large bore with a large bell that is free blowing as well as versatile.
Yamaha
Yamaha trumpets feature a construction quality that is exceptional, and their instruments are consistent from piece to piece. They feature models of all weight classes, and the Xeno YTR-8335S is their own version of the coveted Bach 180S37 Stradivarius.
The 8310Z is an easy instrument designed with the help of jazz trumpeter Bobby Shew. Their Artist model trumpets are designed by the highest quality standards, and they are meant for top orchestral professionals.
[wpsm_button color="orange" size="medium" link="http://www.trumpethub.com/best-trumpet-brands/" icon="thumbs-up" target="_blank"]Click here to know more Info about Best Trumpet Brands[/wpsm_button]
What to Avoid When Buying a Trumpet
There are a few rules to remember when purchasing quality trumpets. You should avoid products from retail stores as well as those with a flashy appearance.
These tend to be dull-sounding with faulty mechanics. The best student trumpets are typically affordable, but it may be hard to distinguish between those that are actually worth your investment.
Trumpet Accessories
In order to keep a trumpet in working order the player should keep a variety of accessories on hand. Carrying extras such as cases, valve oil, mouthpieces, brushes and cloths makes upkeep much more convenient.
Mouthpiece


Provides a comfortable rim to place the lips while playing. A mouthpiece brush helps keep this clean.
[wpsm_video schema="yes" title ="How To Choose a Trumpet Mouthpiece " description =""]https://www.youtube.com/watch?v=7u2Nx3noMW8[/wpsm_video]
Trumpet Case

An included trumpet bag or case may be good for home storage, but when the instrument will be transported it should be kept in a sturdy hard case.
Valve Oil
This is essential for keeping valves fluid for easy playing. It may also protect against bacterial growth.
Cleaning Utensils
A cleaning snake helps remove debris from the tube of the trumpet. Cleaning cloths help it retain its external luster.
[wpsm_button color="orange" size="medium" link="http://www.trumpethub.com/how-to-clean-a-trumpet/" icon="thumbs-up" target="_blank"]Click here to check Trumpet Cleaning Guide[/wpsm_button]
Trumpet FAQ
Q: Is it better to rent or buy? 
A: If you are certain that you or your student is set on learning the instrument, it may be a good idea to buy a trumpet if it is higher-quality. If it may just be a passing hobby, or you plan to stay in the beginner range, it may be wiser to rent.
Q: Should I start out with a professional trumpet? 
A: There are benefits to both professional and student trumpets. If the cost is not an option, it does not mean a new player should rush to more advanced models. The beginner's trumpet is made to be easier to use when one needs to gain familiarity with the instrument. It is also wiser to start with a less expensive model until the player is certain about continuing as a trumpeter.
Q: Are intermediate trumpets really necessary? 
A: For gifted players that show potential quickly, the intermediate step may not be necessary. Usually players choose this option when an upgrade is needed due to enhanced skill but they are not yet willing for the financial burden of the best instruments.
Where to Buy a Trumpet
If you have tested a trumpet in person, you can usually find a reliable piece by shopping online. This may be a great option if you are just starting out and need to rely on student trumpet reviews to see how they perform for others.
The best places to purchase trumpets while viewing users' opinions are Amazon, Woodwind & Brasswind, and Music123. You may be able to find used trumpets for sale on Amazon, and the other shops are great for new professional trumpets.
Making the Right Decision
When picking up the trumpet it is wise to look for the best trumpet for you or your student. Having the ideal trumpet will ensure skill development and increase the likelihood of personal dedication toward improving and continuing to play for many years.
Younger players that are just starting out can fare well with student trumpets until their skill is greater than the instrument can accommodate. If you decide to upgrade to a professional-level trumpet, make sure there is absolute commitment on the player's part.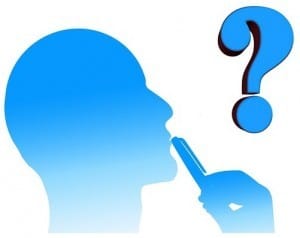 Before investing the time, money and quality into a professional instrument it should be established that the trumpet will be played on a regular basis for years to come.
Picking among the many trumpets for sale involves taking more than one element into consideration. No player should decide on an instrument based on appearance, durability or price alone.
Cheap trumpets for sale may fit a tight budget, but they are stifling to skill development in the long run. The top trumpet will be the one that meets the players specific needs. Each player will want and have a personal sound. Some may prefer a more commercial sound, and other players will aim to play orchestral ensemble works.
The setting where the trumpet will be used also comes in to play, so every aspect of skill and performance should be weighed heavily while researching trumpet reviews.
There are many good trumpet brands from which a player may purchase. The best method is to recognize that a brand will not guarantee satisfaction.
What works well for other players may not work the same way for you and your playing style. You cannot make a choice on brand alone, so it is best to experiment across brands with different models.
You want to make sure you have chosen a quality instrument for your skill level, so seek the advice of a professional player or instructor if possible.
Related Posts