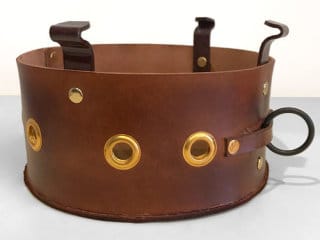 Bucket mutes for a trumpet are used to alter the sound of the instrument, so once youre advancing in your trumpet playing, its well worth getting one. If you want a mute to practice more quietly, I recommend the Yamaha Silent Brass instead - trumpet bucket mutes are a tonal choice more than a volume choice.
Humes & Berg Stonelined Velvet-Tone Bucket Mute
The Stonelined Velvet-Tone Bucket Mute (sometimes referred to as Velvetone) by Humes & Berg is a solid choice if you want a bucket mute. It has the original design that clearly shows why they are called bucket mutes to begin with. Tonally, the Humes & Berg produces as a very big and echoey sound.
One drawback is that it can be a bit fiddly to get these on your bell if youre not used to them. However, one youve figured it out, theres really not that much to it. (Heres a video on how to attach the bucket mute if you need help.)
Jo Ral Aluminium Bucket Mute
Jo Ral might sound like something out of the DC universe, but its actually a famous brand of trumpet mutes. The Jo Ral bucket mute is probably one of the most popular bucket mutes, but contrary to the Humes & Berg it doesnt look like a bucket anymore.
Instead of a bucket shape with clips to fit on the trumpet, the Jo Ral is pushed into the bell. (To make sure it doesnt fall out, exhale into the bell before you push the mute in.) Since the mute plugs into the bell, the bell size is also irrelevant, which is another difference in comparison with the Stonelined Vevet-Tone mute.
Tonally, the Jo Ral produces a smooth and full, metallic trumpet sound. Even though it doesnt look like a bucket, it achieves its sound through cotton wool inside the mute. You can see the wool poking out of the holes in the sides. As the Jo Ral is made of aluminum, it is extremely lightweight and wont weigh your trumpet down.
One drawback of the Jo Ral bucket mute is its price - it can be roughly twice as expensive as the Humes & Berg.
Eazy Bucket Mute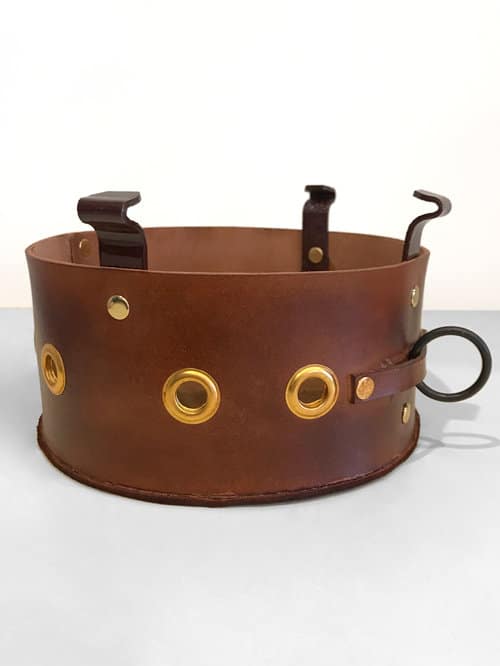 Lastly, theres also the Eazy bucket mute. Its made of leather and one of its best features are the clips that let you attach the mute very quickly and easily to the bell of your trumpet. The clips contain felt pads to make sure your bell doesnt get damaged.
The sound the Eazy bucket mute produces is very soft and pleasant - it nicely dampens the sound of the instrument.
Which Bucket Mute Should I Choose?
The Jo Ral bucket mute, Humes & Berg stone-lined velvet-tone bucket mute and Eazy bucket mute are all very good bucket mutes for between $40 and $100. You will not go wrong with either of them and they will last you a long time. Which bucket mute is the best bucket mute for you depends on what you want to use it for: If youre playing in a band or orchestra, it makes sense to pick the type every else is using to make sure your orchestra produces a consistent sound together.
Heres a video that compares the sounds of the Jo Ral and the Velvetone with each other:
Related Articles
---
TrumpetHub.com is a participant of the Amazon Services LLC Associates Program, an affiliate advertising program. Links marked with an asterisk (*) are affiliate links. If you buy a product through an affiliate link, we will get a small commission without extra cost to you. This helps us earn an income off the free content we provide to you. Thank you for your support!