Professional trumpets are the ideal instruments for serious players. The best professional trumpet will allow the user to play in various settings. Professional trumpets can be considered as the most important types.
These instruments are meant to accommodate the best players at the expert level, and they represent the finest in quality among trumpet classes. Professional trumpets are made with the most care and created out of the best materials to evoke the richest most effortless sound when played.
Our Pick
Summary
Top-notch quality, great intonation.
Highly responsive, Monel pistons, easy to play.
Our Pick
Summary
Top-notch quality, great intonation.
Summary
Highly responsive, Monel pistons, easy to play.
Because of their quality, they are more expensive than intermediate and student levels. All serious trumpeters aspire to eventually play with professional level trumpets, and they are used in various types of trumpet performance all over the world.
Our Picks: Top 5 Best Professional Trumpets
Bach Stradivarius 190S Series
The Bach Stradivarius 190 is a very highly respected trumpet, and it is viewed as one of the best trumpets intermediate and expert players can use. You will find the most accomplished professional trumpeters using this model in concert halls and orchestras around the world. See our in-depth review of it here or find out the difference between a Bach 37 and 43 here.
The quality of this model comes from its exceptional tonal color, even intonation, depth and quick response. It provides a full, warm and brilliant sound and is easy to use for those accustomed to playing at this level.
Its bell produces a sound that allows it to be versatile enough to use in a range of performance settings while its bore contributes to a richness that requires little effort on behalf of the player. Its lead pipe is designed to minimize resistance and center its tone.
As the industry standard, this instrument's tone and smoothness of the valves outperform even the best expert level trumpets. It is also durable enough that it can maintain performance for decades, and it is often chosen as the lifetime instrument for those that advance to this skill level.
Yamaha YTR-8335RGS Xeno
The Yamaha YTR-8335RGS Xeno* is often praised as one of the best professional trumpets, and it is one of the most sought-after as well. Made for those ready to advance to professional level play, it has a sound quality that is unparalleled. Many players find the YTR-8335RGS to be easy to play compared to other advanced models, and it allows the player to improve tone and style very well.
The Xeno has smooth playing in addition to highly-responsive action. It features Monel pistons that are resistant to corrosion as well as a heavy mouthpiece that helps to smooth out the instrument's tone. Its round tubing reduces resistance and offers perfect intonation, and its reverse lead pipe allows free air flow for smooth playing.
The one-piece hand-hammered bell enhances uniformity and projection and balances resonance. The quality of this acclaimed trumpet makes its price a lot steeper than many other models in its range, but the YTR-8335RGS Xeno can be used to perform a variety of styles from classical ensembles to jazz bands.
Getzen 900S Eterna
The Getzen 900 S Eterna is a professional trumpet for expert players as well as serious amateurs, and it is one of the most affordable trumpets for this skill level that maintains it standards of quality. The Eterna 900 was a trumpet created in the 1960s that became Getzen's most popular professional model. The company then made changes to this model as many manufacturers do, but there remained demand for the instrument in its original form.
Getzen responded to the demand from consumers and created the modern Eterna model. This trumpet has many of the same benefits of the original model including its exceptional intonation and free blowing play. The 900 S Eterna provides beautiful and clear sound quality that allows players to achieve full and stable tones with complete control throughout the instrument's range.
In addition to having great sound, the Eterna is a durable instrument with smooth tuning slides and fast and fluid nickel-plated valves. It also features a first-valve saddle, adjustable third-valve slide ring and a nickel silver mouthpiece.
Yamaha YTR-8310Z Bobby Shew
The full name of the YTR-8310Z Bobby Shew* comes from the fact that the Yamaha professional trumpet was made with the guidance of the legendary trumpet player Bobby Shew. He wanted to create a trumpet that could meet his own standards in addition to other players that possess a versatile playing style.
The best match for this was a trumpet that could handle soft and mellow pieces just as easily as the most powerful performances, and the YTR-8310Z model was created as a result of this desire.
The YTR-8310Z features Monel pistons that are resistant to corrosion but still provide smooth action long after initial use. It has a one-piece laser-fused bell with a large flare. Its large bore allows the player to create richer and warmer sound without too much effort.
The trumpet has a light design that makes it easy to handle and play. Its hand-lapped slide allows for a smoother flow of air that provides better response and intonation, and its lead pipe offers impressive projection and proper resistance.
Kanstul 1000
The Kanstul 1000 is also referred to as the Kanstul Chicago model due to the fact that trumpets in this series are very close in form to the historically popular Chicago Benge trumpets. The Kanstul 1000 model is appreciated for having a bright and warm tone that is still maintained through powerful projection. It is easy for experienced players to master and play well in its higher range.
As one of the most impressive in professional trumpets, the Kanstul 1000 model features hand-lapped valve pistons. This helps to reduce the likelihood of leaking air by keeping surfaces smooth.
The trumpet has a 0.460-inch bore and a bright and responsive bell with a full sound that allows it to project well even in large ensembles, and the sound can easily be controlled by the player. This instrument is versatile enough to be played in a range of performance types.
What makes a professional trumpet?
As players develop, they will eventually outgrow their current trumpet class. In order to provide the player with the opportunity to advance, it is important to upgrade to the next skill level. But looking at the price difference between a beginner's or intermediate instrument with a pro trumpet, you'll likely ask yourself: How are professional trumpets actually different from other trumpets?
Professional trumpets are made to meet the demands of experienced, highly-skilled and professional players. They provide the function and sound players at a professional level need. As these models are the best available, they are made with the best quality materials, have much higher quality standards and are put through more rigorous testing before being made available.
Decision Time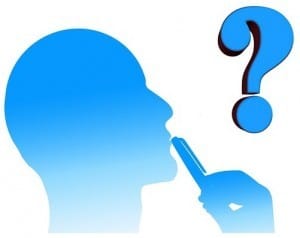 There are several professional trumpets from which you may choose, and you can be sure of their quality due to their class. Choosing any instrument should be a process not taken lightly, but choosing one at the professional level takes even more research if you want to make sure your financial investment associated with the instrument is worth it
If you can, visit your local music shop and try out different models before you buy. They will also be able to advise you on their different models and help you find an instrument you'll be happy with for a long time.
Related Posts:
---
TrumpetHub.com is a participant of the Amazon Services LLC Associates Program, an affiliate advertising program. Links marked with an asterisk (*) are affiliate links. If you buy a product through an affiliate link, we will get a small commission without extra cost to you. This helps us earn an income off the free content we provide to you. Thank you for your support!